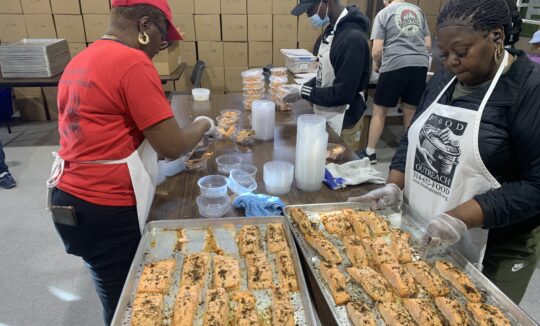 Food Outreach featured on Bayer Blog
A generous supporter and donor to Food Outreach, Bayer recently posted an article on their blog about the work we do to provide nutritional support to individuals diagnosed with cancer.
A Bayer Fund grant enabled Food Outreach to expand our food delivery program with the purchase of the new van; a second donation allowed us to purchase a walk-in cooler/freezer combo that increases our storage capacity by 150 percent!
"Food & Nutrition and Health & Wellness come together at the core of our giving priorities for Bayer Fund, and we are proud to have helped to provide nearly 100,000 medically tailored meals – and counting – as part of Food Outreach's direct impact on people's lives," said President of Bayer Fund Al Mitchell.
Read the full article on Bayer's website: https://www.bayer.com/en/us/news-stories/healing-power-made-from-scratch