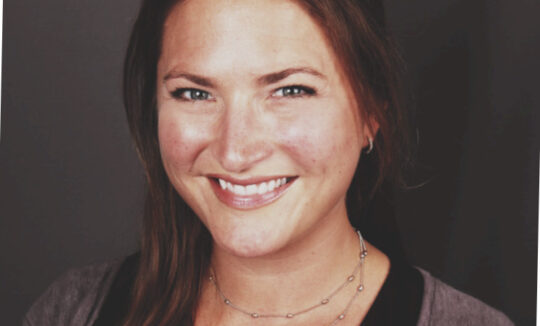 Meet Board Member Jessica Bira!
Jessica Bira, Director of Human Resources for Neighbors Credit Union, first heard about Food Outreach from her former co-worker at Centene Corporation and Food Outreach board member, Adriana Osorio. Jessica had recently been diagnosed with breast cancer and was looking to get more involved with community efforts to help other people diagnosed with cancer.  "The first and foremost reason I wanted to get involved with Food Outreach is that I have been diagnosed with stage four cancer myself. And when I was first diagnosed, I had a lot of friends who referred me to organizations that helped me out a lot. I wanted to participate in something to help me feel like I am giving back. Adriana messaged me about the board position at Food Outreach. I was excited because I've been wanting to do this!"
With her cancer diagnosis, Food Outreach's mission and services are very personal to Jessica.  "The mission and what they (Food Outreach) do for the community is so important. I couldn't imagine…I'm so blessed to have a job that provides health insurance, and I have a roof over my head, and I can buy the supplements I need and the organic produce, and there are so many other people out there who are unable to get any kind of assistance after being diagnosed with such a horrible disease. I love the mission—that they help people who don't have the means."
A new board member in 2023, Jessica is looking forward to using her professional knowledge to assist Food Outreach with employee relations and other human resources efforts. "I'm HR focused. I would love to lend a hand to help in ways that we can increase employee engagement and attract and retain top talent so that Food Outreach can meet its mission and its goals in the future. It has everything to do with the type of employees that you have working for you.  If you don't have employees that are engaged, you are not going to reach the goals that you want for your organization. I'm hoping I can lend a hand there."
The opportunity to become a board member of Food Outreach also fits well with Jessica's position at Neighbors Credit Union. "There is a new CEO of Neighbors Credit Union and we're working on doing a lot more community outreach initiatives. It just all worked out." She is planning to get her co-workers at Neighbors Credit more involved with Food Outreach by holding a raffle or organizing a donation drive for items like can openers that are needed by Food Outreach clients.
In addition to her work on the board of directors, Jessica enjoys volunteering at Food Outreach. "I volunteered at Food Outreach in the past. My kids take a lot of my time with sports and other activities, but I want to volunteer more when I have the time. They have this system down pat in how they make the food and how they set up the grocery area. I want to get more involved."
Jessica has two daughters—one 16 going on 17 and 14-year-old. In her free time, she likes to garden, spend time with her family, and cook. "I love to cook. It's one of my favorite things to do. Sunday family dinners are kind of my thing."
Jessica has stage four breast cancer and is currently taking medication to slow the progression of the cancer.